| | |
| --- | --- |
| 1851 - 3¢ Domestic Rate | |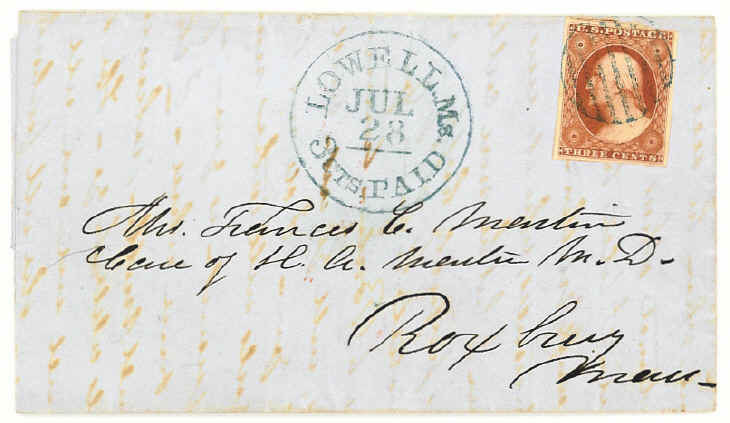 28 July 1851 Lowell to Roxbury, Massachusetts
3¢ orange brown adhesive and 3 cts Paid rate datestamp, first month of usage
e
The March 3, 1851 Act of Congress reduced the postal rate for a single letter sent up to 3,000 miles to three cents. The 3¢ stamp was issued on July 1, 1851 for prepayment of this postal rate.
       
1851 three cent "trime" minted in Philadelphia
e
This same act of March 3, 1851 also authorized the first issuance of a three cent coin. This is the first instance of a coin being issued directly to aid in the payment of a postal rate in the United States.