| | |
| --- | --- |
| 1839 - Domestic Rates | Fractional Scrip with Spanish Coin |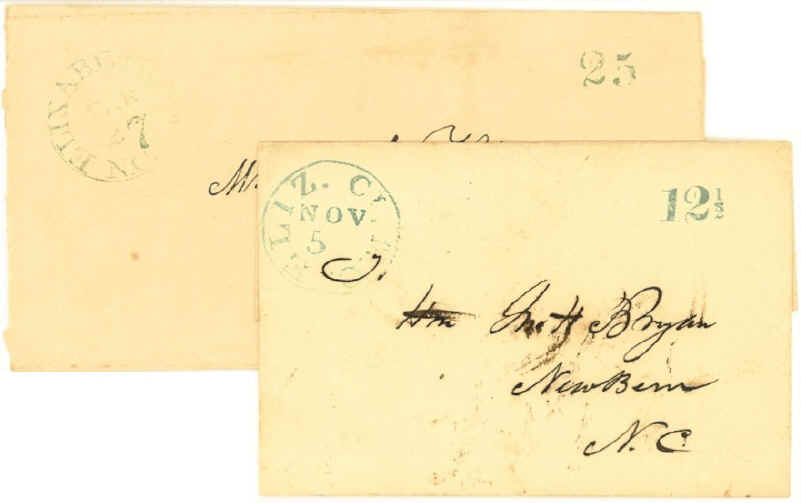 Elizabeth City, North Carolina usages, 12½¢ and 25¢ rate handstamps (1839, 1835)
e
Neither the 12½¢ or 25¢ postal rates in effect from 1816 until 1845 were based on decimal divisions of the dollar.

1837 12½¢ interest bearing scrip with illustration of Spanish Colonial 1 real coin at right
e
Fractional scrip that circulated, especially during Panic of 1837, was often related to the Spanish Colonial coins in circulation. Denominations as well as illustrations are a reflection of those coins.