| | |
| --- | --- |
| 1865 - Re-opening of Southern Post Offices | United States Nickel Trime |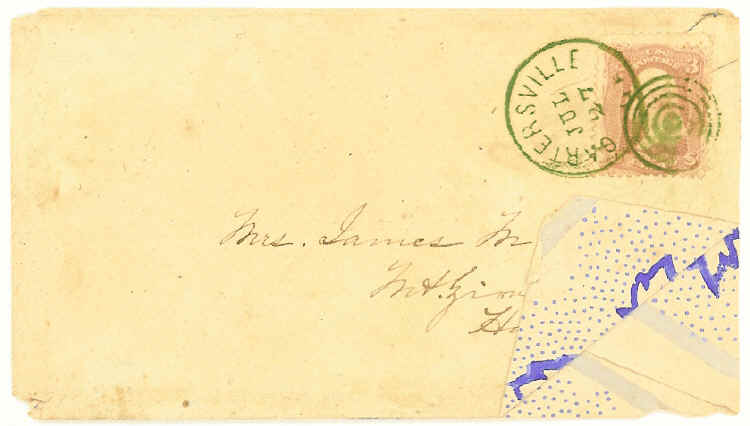 27 July 1865 Cartersville, Georgia wallpaper cover to Mt. Zion, Georgia
3¢ rate paid with 3c 1861 issue, bright green postmark
e
The United States re-opened post offices in the occupied South as contractors to carry the mails could be found. Envelopes made of wallpaper were a hold-over from the severe paper shortages in Confederacy.
    
1865 three cent coin minted in Philadelphia
e
In 1865 three cent pieces were first minted using a nickel composition rather than silver as previously. The composition was 75% copper and 25% nickel. The designer was James B. Longacre.