| | |
| --- | --- |
| 1851 - Harnden's 64¢ Rate from Italy | |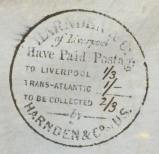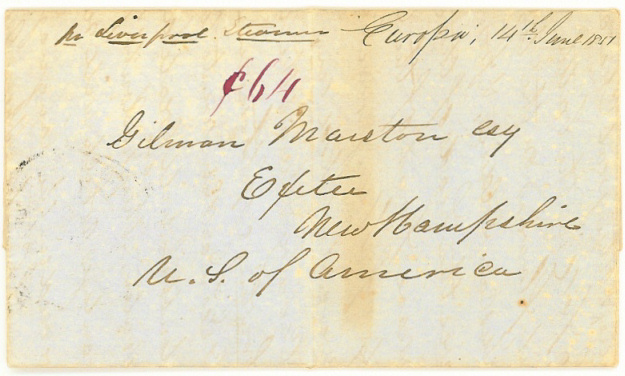 31 May 1851 from USS Mississippi at Leghorn, Italy by Harnden & Company to Exeter, New Hampshire
Harnden's Liverpool backstamp showing charges of 2sh 3d. (54¢), red "64¢" due including 10¢ US
e
Harnden & Co. provided trans-Atlantic mail services, via their offices in Boston and Liverpool, in competition with the government subsidized packet services. Cunard Line packets were utilized.
          
1835 Hannover one thaler, illustration from coin value guidebook
e
Although German silver coins were considered to be promiscuous, and not legal tender, they did circulate in German speaking areas of the country before 1857. An 1846 guidebook illustrated this 1835 one thaler coin. The English word "dollar" is derived from the German word "thaler."