| | |
| --- | --- |
| 1863 - 10¢ Rate To Canada | Second Issue Fractional Currency |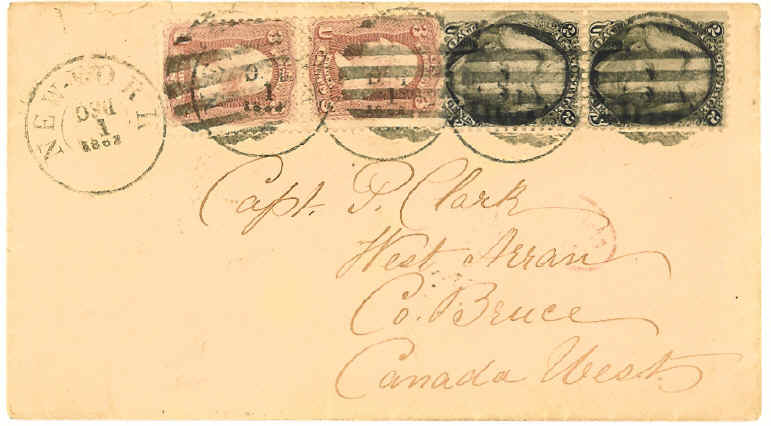 1 December 1863 New York City to West Arran, Canada 10¢ rate prepaid with pairs of 2¢ 1863 issue and 3¢ 1861 issue
e
This cover was prepaid using stamps that the sender had probably purchased in quantity before posting. The two different stamps were those in primary use at the time (3¢ for domestic rate and 2¢ for local rate).
  
1863 Issue 10¢ fractional currency
e
The Second Issue of fractional currency was released on October 10, 1863 and continued in use until 1867. Printing was by the Treasury Department. Text on front reads "Receivable for all United States Stamps."