| | |
| --- | --- |
| 1863 - 2¢ Local Letter Rate | |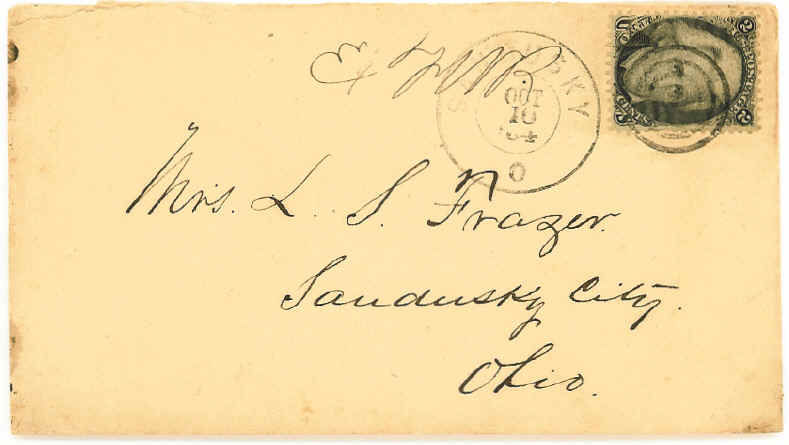 10 October 1864 Sandusky, Ohio drop rate cover for local delivery prepaid with 2¢ Jackson stamp
cover from a Confederate Prisoner of War being held at Johnson's Island, censored by Pvt. Frank W. Rittman
e
The Act of March 3, 1863 established a uniform 2¢ rate for local letters. Additional carrier fees for letters delivered by carriers, or received by carriers, were eliminated. The 2¢ stamp featuring Andrew Jackson was issued in July 1863 to be used to prepay this new rate.
      
1864 two cent coin minted in Philadelphia, large motto
e
The April 22, 1864 Act included a provision for the first two cent coins to be minted. The timing suggests that the issuance was directly related to needs arising from the new two cent drop rate. The coin was minted in the same alloy of copper, tin and zinc as the cents. The "In God We Trust" motto was first introduced on this coin.