| | |
| --- | --- |
| 1863 - 10¢ Rate to Prince Edward Island | First Issue Fractional Currency |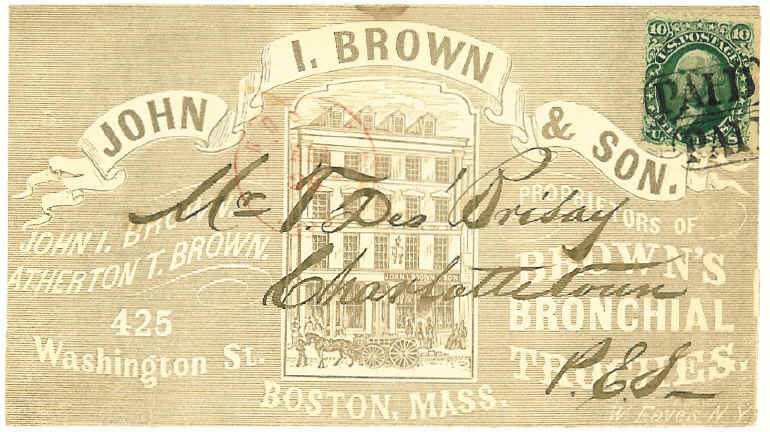 19 April 1863 Boston to Charlottetown, Prince Edward Island
10¢ 1861 issue stamp, cover advertising for Brown's Bronchial Troches
e
The postal rate to Prince Edward Island, a British Colony that joined the Canadian Confederation in 1873, was ten cents. The sender of this cover later issued their own private die proprietary revenue stamps for their bronchial troches.
 
1862 Ten Cents Fractional Currency

The First Issue of fractional currency was released on August 21, 1862 and continued in use until May 27, 1863. The designs incorporated current stamp designs which they intended to replace as currency.
  

Some private merchants issued scrip that mimicked the fractional currency. The example above was produced by Jameson & Richardson's Restaurant in Boston in 1862.