| | |
| --- | --- |
| 1862 - Inbound Steamship Rate + Advertising Fee | |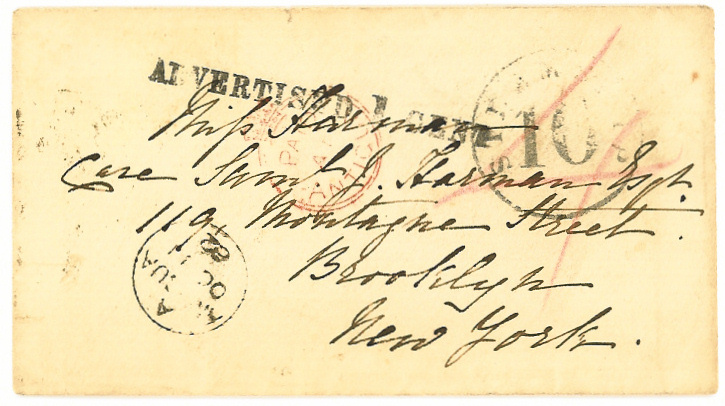 11 October 1862 Antigua to Brooklyn, New York
10¢ steamship due rate handstamp applied at New York plus 1¢ advertising fee
e
This cover was prepaid 4d. in Antigua and was routed via St. Thomas and thence by non contract steamer to New York City. The advertising fee of 1¢ was added because the letter was unclaimed initially at Brooklyn office.


     
1862 Burnett's 1¢ and 10¢ encased postage
e
In 1862 John Gault patented the idea of encasing postage stamps in metal frames to use as small change. Merchants purchased and advertised on the reverse. Both of these are for "Burnett's Cooking Extracts."