| | |
| --- | --- |
| 1861 - Money Letter by Express | |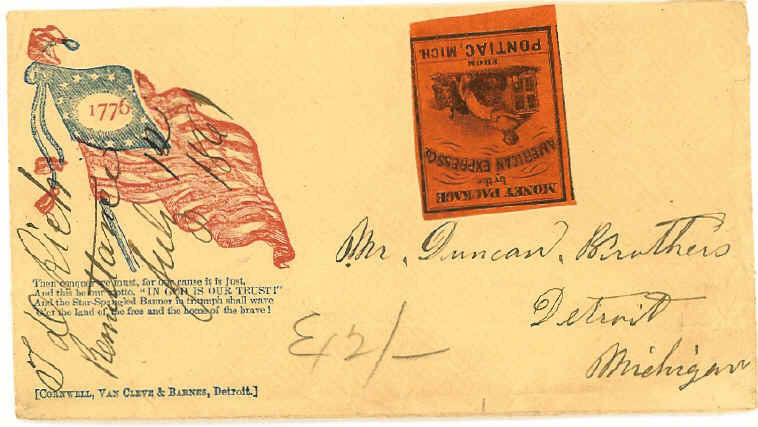 12 July 1861 Pontiac to Detroit, Michigan by American Express
their "Money Package" illustrated label and pencil "Ex 2/-" (Express 2 bits) endorsement
e
Private companies were allowed to carry money outside of the mails. During the Civil War, the express rates were usually expressed in shilling notation but referring to as bits, a carry-over from the previous decade when Spanish coins were still legal tender. One bit was equal to 25¢.
       
1853 quarter, minted in Philadelphia
e
The quarter design was modified in 1853 when it became necessary to distinguish the new lighter standard quarters from the old-tenor quaters. To this end, arrows were added at the sides of the date.