| | |
| --- | --- |
| 1862 - 1¢ Drop Rate | Civil War Patriotic Token |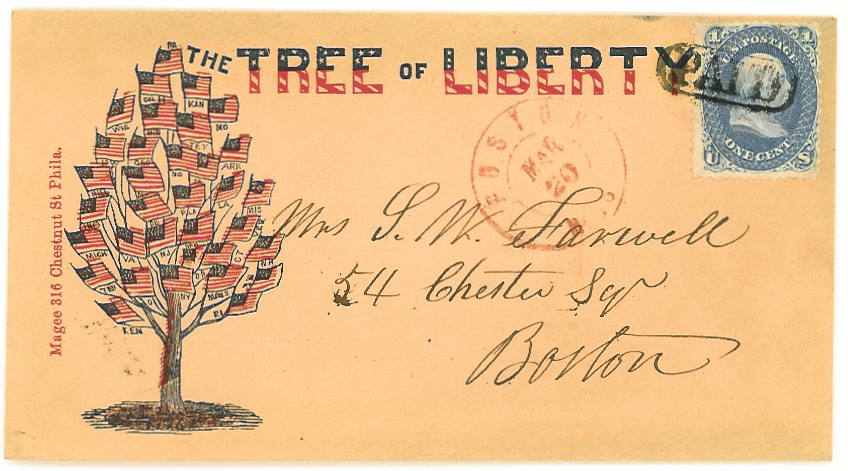 10 March 1862 local use at Boston prepaid with 1¢ 1861 issue stamp
carrier delivery to street address, "Tree of Liberty" patriotic cover printed by Magee
e
The one cent rate applied to covers deposited into a post office by sender for local delivery. This rate included carrier delivery to a street address where available. Rate was increased to two cents in July 1863.
     
token "The Federal Union - It Must And Shall Be Preserved" / "Army And Navy" manufacturer unknown
e
The Civil War brought a shortage of copper as well as silver coinage. Tokens were produced by several manufacturers in response. This patriotic example in inscribed with an Andrew Jackson quote from 1830.