| | |
| --- | --- |
| 1860 - 3¢ Stamps by the Sheet | United States Gold Three Dollar |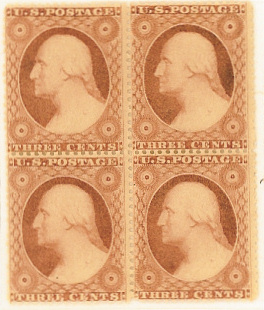 mint block of three cent stamps
a sheet was 100 stamps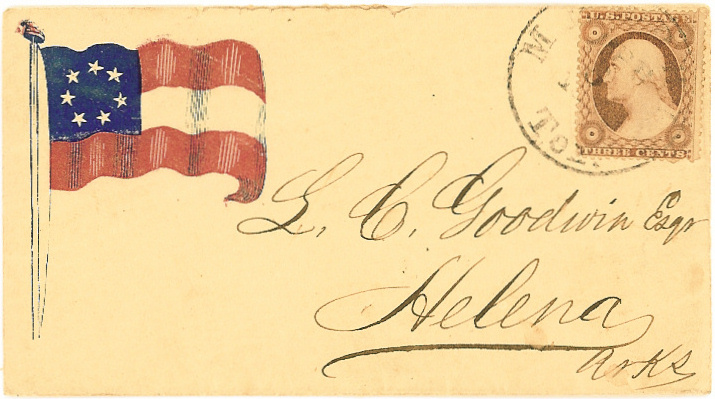 5 April 1861 Confederate patriotic envelope used in U.S. mails Memphis, Tennessee to Helena, Arkansas, 3¢ 1857 issue stamp
e
Three cent stamps paid the normal domestic postal rate and were often purchased in sheets of one hundred stamps. The cover was sent from Tennessee before it joined the Confederacy in June 1861 and is addressed to Arkansas before it joined in May. The Confederate postal system did not begin until June 1, 1861.
       
1854 three dollar gold coin minted in Philadelphia
e
The three dollar gold coin was authorized in 1853 and first minted in 1854. There was little need for the denomination other than for the purchase of sheets of the three cent stamp.