| | |
| --- | --- |
| 1860 - $2.50 Pony Express Rate | United States Gold Quarter Eagle |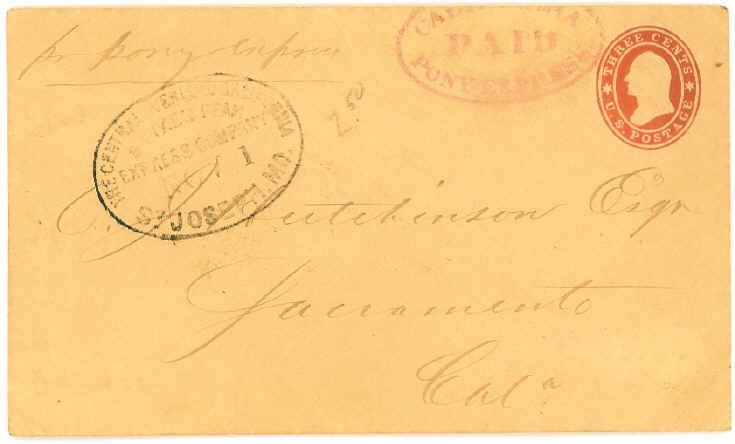 New York City to Sacramento, California, pencil "$2.50" indicating pony express fee prepaid
1 November 1860 carried by Pony Express from St. Joseph, Missouri to Sacramento
e
The Pony Express began operations in April 1860 under the control of Central Overland California & Pikes Peak Express Company whose oval datestamp, as well as their "California Pony Express Paid" handstamp appear on cover above. The famous pony express captured the imagination of the country before being obsoleted by the completion of the telegraph in 1861.
       
1853 Quarter Eagle minted in Philadelphia
e
The United States coronet type gold quarter eagle ($2.50) coin was minted between 1834 and 1907 with only minor design changes.