| | |
| --- | --- |
| 1792 - 20¢ Domestic Rate | |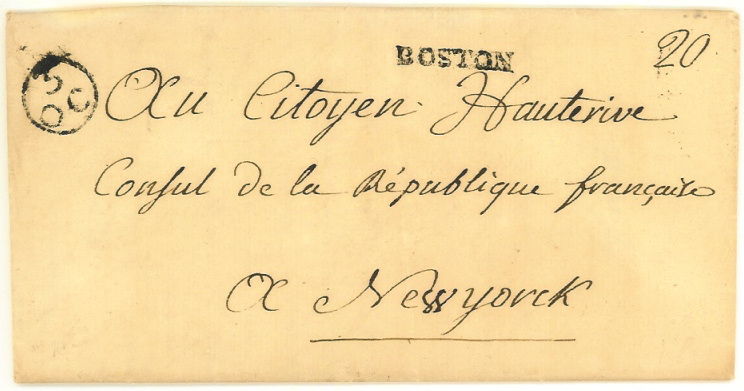 3 October 1793 Boston, Massachusetts to New York City 20¢ due rate in manuscript, addressed to the Consul of the French Republic
e
An Act of 1792 was the first to express postal rates in cents. A nine step rate structure, by distance, was instituted and the 20¢ rate applied to a single letter sent over 250 but not over 300 miles. This was simplified in 1799 to six steps.
          
1785 1/5 ecu minted in Paris, France
e
The Act of 1793 allowed for the circulation of French silver as legal tender. Although the one ecu was valued at $1.10 and the one-fifth ecu coin was valued at 22 cents, the fractional coins circulated at somewhat less than their nominal value.