| | |
| --- | --- |
| 1838 - One Cent Drop Rate | |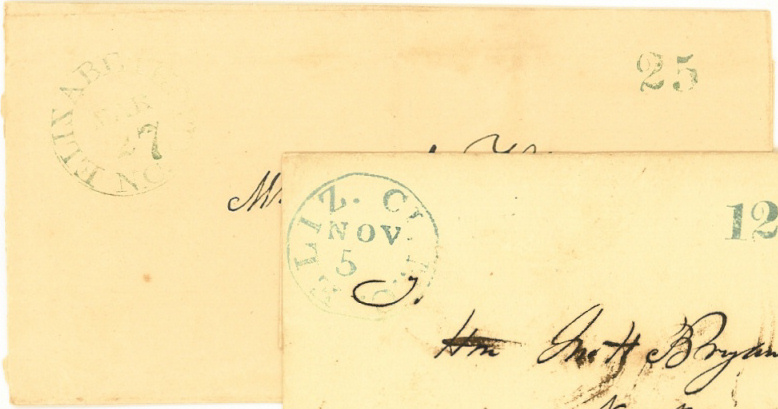 7 February 1838 Charleston, South Carolina local usage, 1¢ drop rate, "one cent" rate handstamp
e
The 1825 Act specified a rate of one cent for letters for local delivery, termed drop letters. This rate remained in effect until 1863.

1837 Hard Times token
e
This hard times token bears the inscription "Specie Payments Suspended, May Tenth, 1837" on one side referring to the date that banks quit redeeming their notes in silver or gold. This resulted in the financial panic of 1837. The other side bears an inscription "Substitute For Shin Plasters, Novr 1837" with a phoenix rising from flames. The date is that of a convention held in New York City on the 27th when bank leaders from 19 states got together to fix a date for resumption of specie payment.