---
1849-1850 Ceres Issue
10 centimes bistre-brun tęte-bęche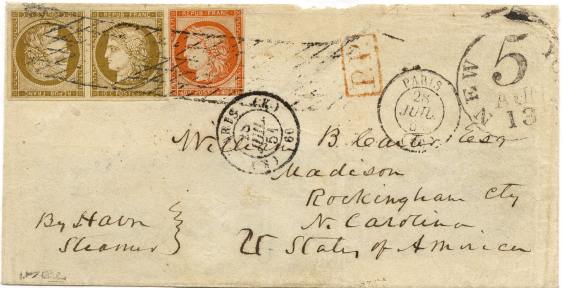 tęte-bęche pair on July 28, 1851 cover to United States
Provenance:


ex Caspary

References:
Ceres #T1a, Yvert #1i

Census of bistre brown shade on cover:
five covers

Production information:
Two plates of 150 used, one plate had three tęte-bęche clichés at positions 27, 58, and 145. A total of 17.1 million stamps of this value printed in all shades from both plates. Approximately 170 thousand tęte-bęche pairs were issued in all colors.
---