---
1853-1860 Empire Issue
1 franc carmin tęte-bęche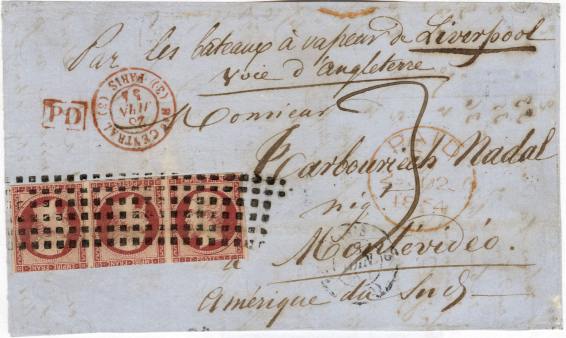 tęte-bęche in strip on June 28, 1854 cover to Uruguay, positions 131-133
Provenance:
ex Champion and Loeuillet

References:
Ceres #T18, Yvert #18b
illustrated in 2000 Yvert & Tellier Specialisé catalog

Census of covers:
two covers known each with cut in strip of three (to Cuba and to Uruguay)


Production information:
Two plates were used to print 900 thousand stamps. One plate contained a tęte-bęche cliché at position 131. Only 3 thousand tęte-bęche pairs were printed.
---