In Memoriam, Frederick R. Mayer (1928-2007)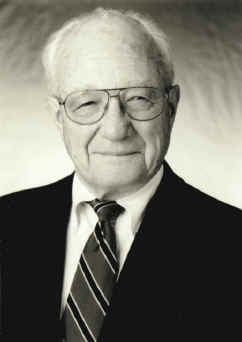 Frederick R. Mayer, a noted philanthropist and world-class collector of art, coins, currency and stamps, died in Denver, Colorado on February 14 of complications following heart surgery. He was 79 years old.
He had served on the Board of Trustees of the Philatelic Foundation and was a member and generous contributor to the Collectors Club of New York as well as many other philatelic organizations and specialist societies.
Mr. Mayer and his wife have endowed the New World Department of the Denver Art Museum. While Mr. Mayer's contributions to the arts are more widely recognized than his philatelic accomplishments, the two are very directly linked.
Mr. Mayer described in the foreword of his recent book, The United States Five Cent Stamp of 1856, how their interest in pre-Columbian art began: "In the middle sixties, my wife Jan and I were invited by a friend in Costa Rica, who was a part-time stamp dealer and the American Consul, to spend several weeks driving around Costa Rica. We visited many of the towns I was familiar with from observing the cancels and postmarks on covers I had acquired. This interest in Costa Rica manifested itself fully when we began to build an important collection of Costa Rican Pre-Columbian art which has been donated to the Denver Art Museum . It is now considered to be the largest study collection of Costa Rican Pre-Columbian art extant outside of Costa Rica. The seed was the stamp collection."
Born in Ohio, and raised in Texas, Mr. Mayer left Dallas to attend Phillips Exeter Academy and subsequently graduated from Yale in 1950. Helped by his father, Mr. Mayer's stamp collecting activities began at age six with a worldwide stamp collection. Parts of the collection had to be jettisoned along the way but the Costa Rican portion was set aside as the country for his continued focus and collecting. It became the brightest star in a constellation of great collections.
Mr. Mayer began the Exeter Drilling Company in 1953 and when it sold in 1980 it held the distinction of being the largest privately owned drilling company in the United States. I 1982 he founded Captiva Corporation as an oil and gas resources company. These business successes allowed Mr. Mayer to indulge his passions for collecting, skiing, hunting, deep-sea diving, and fine wine.
He formed many philatelic collections over the years, including the United States five cent stamp of 1856, Colorado Territory Postal History, Steam Panama Markings and several "small" country collections from the various colonial empires (Nova Scotia, New Caledonia, Macao, and Spanish Marianas Islands). These collections have all been shown publicly, often receiving the highest awards. Some, after reaching a state where little could be added, have been sold after being preserved in book form or as internet presentations (http://www.frmfoundation.org/).
Mr. Mayer's traditional collection of Costa Rica stamps and postal history was recently exhibited at Washington 2006 where it was awarded a large gold medal. During the show Mr. and Mrs. Mayer hosted an elegant, but small, dinner party for a few close collector and dealer friends as well as for several collectors who had come from Costa Rica or Sweden specifically to view the collection. Although the gathering brought a smile to Mr. Mayer's face, the full breadth of his beaming smile was reserved for those same collectors when they gathered in front of his Costa Rica stamp collection to discuss the nuances of the material. Mr. Mayer's holdings of Costa Rica are certainly the largest ever amassed and at the time of his death he was working on a book project to share his material, and his life-long studies, with the world.
For those who were fortunate enough to have spent time with Mr. Mayer, however briefly, the experience was unforgettable. A true renaissance man who had vast knowledge in many areas, he was able to communicate his ideas, thoughts and visions concisely and with ease. His passion for collecting was contagious. It didn't matter if he was relating a recent find, plucked from a stockbook of inexpensive stamps, or a philatelic treasure, he enjoyed the hunt as well as the discussion equally.
In lieu of flowers, the family has requested that donations be sent to the Collectors Club, 22 East 35th St, New York, NY 10016.
---
Richard Frajola (February 22, 2007)