| | |
| --- | --- |
| 1888 - 5¢ Garfield Issue Color Change | Nickel Design Change of 1883 |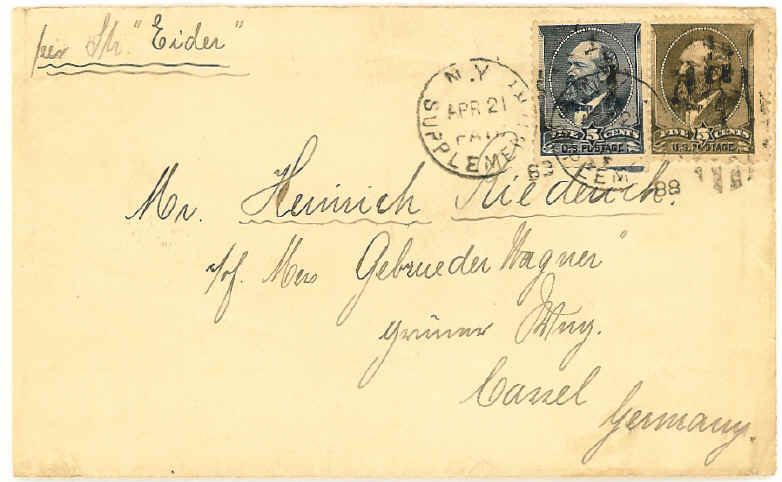 21 April 1888 New York City to Cassel, Germany 5¢ postal rate paid with 5¢ brown Garfield
supplementary mail 5¢ fee paid with newly issued 5¢ blue Garfield
e
The color of the five cent brown Garfield stamp was changed to blue in 1888. The sender of this applied the brown stamp and the supplementary mail office, where late mail was processed, applied the new blue stamp.
  
1883 Liberty nickel, with "V" no unit of currency designated

1883 Liberty nickel, with "V" "cents" added

e

In 1883 a new design "Liberty" nickel was introduced. The initial design did not include the word "cents" and soon gold-plated examples surfaced passing as $5.00 gold pieces. Later in 1883 the design was altered to include the denomination.