| | |
| --- | --- |
| 1869 - 15¢ Rate To France | Fourth Issue Fractional Currency |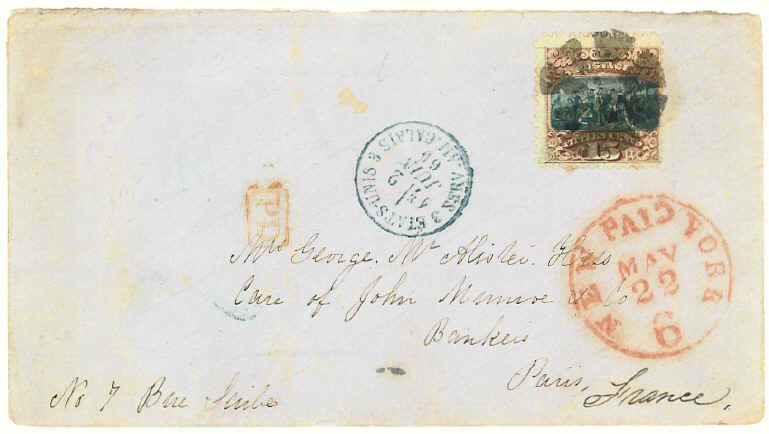 22 May 1869 New York City to Paris, France
15¢ rate prepaid with 15¢ 1869 pictorial issue, type I
e
The first pictorial series of stamps was issued in 1869. The fifteen cents and two higher denominations were printed in two colors. The stamps were grilled in an attempt to thwart illegal re-use.
    
1869 Issue 15¢ fractional currency
e
The fourth series of fractional currency, issued in 1869, was the only one to include a 15c denomination. Some examples have blue fibers embedded between the layers of the paper in an attempt to prevent counterfeiting.