| | |
| --- | --- |
| 1918 - 24¢ Airmail Service | |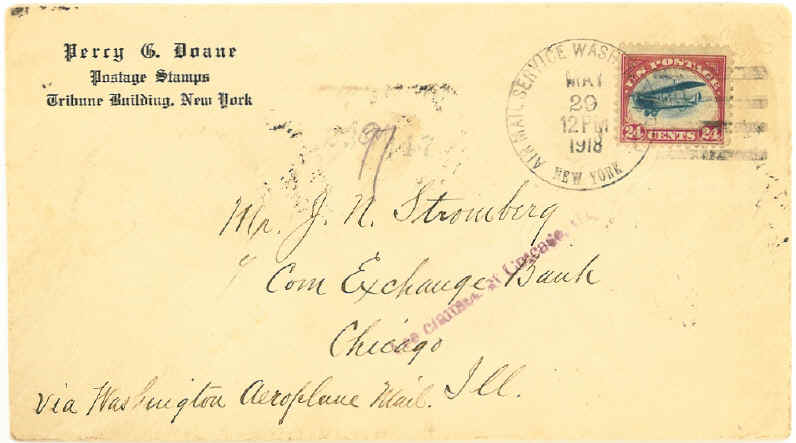 29 May 1918 Via "Aeroplane Mail" from New York City to Washington, D.C. and by train to Chicago
24¢ airmail stamp covered airmail service and special delivery upon arrival in Chicago
e
The first airmail stamp issued by the United States was released on May 13, 1918. The 24c stamp was issued for the new airmail service inaugurated on May 15th. The rate was reduced on July 15, 1918.
    
1917 Standing Liberty Quarter, type 1, minted in Philadelphia
e
The standing Liberty quarter dollar was designed by Hermon MacNeil. Type 1, showing Liberty's exposed breast, was first released in January 1917. In response to public outrage, the design was altered in July 1917.