| | |
| --- | --- |
| 1917 - Registered Usage from Puerto Rico | Buffalo Nickel + Mercury Dime |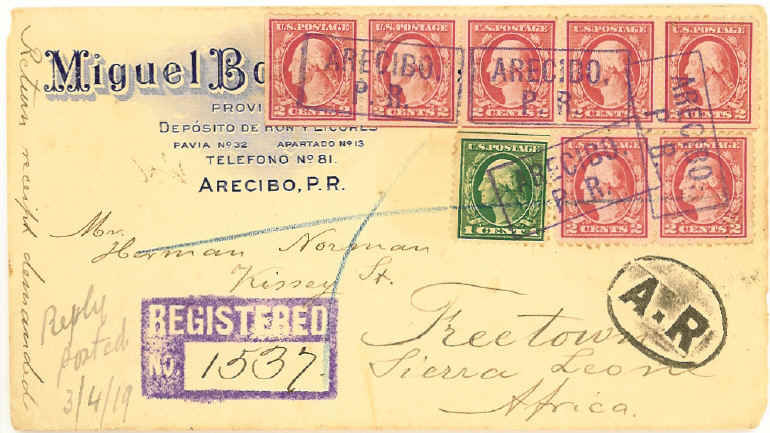 18 December 1915 usage from the Panama-Pacific International Exposition, Department of Coins and Medals
2¢ stamp with "PPIE Co" perforated initials (Panama Pacific International Exposition Company)
e
A set of commemorative stamps, 1¢ to 10¢, was issued for the Panama-Pacific Exposition that was held in San Francisco in 1915. The sponsoring Company perforated their initials on stamps as a control measure to prevent theft. The cover is addressed to a coin and medal dealer.
   
   
1913 Buffalo nickel, type 1 minted in Philadelphia

1916 Mercury dime minted in Philadelphia

e

The Buffalo nickel, designed by James Fraser, was first issued in 1913. The design was modified later that same year by recessing the date and altering the mound on reverse. The Winged Liberty Head, or Mercury dime, designed by Adolph Weinman, was first released in 1916.