| | |
| --- | --- |
| 1911 - First Official Airmail Flight | |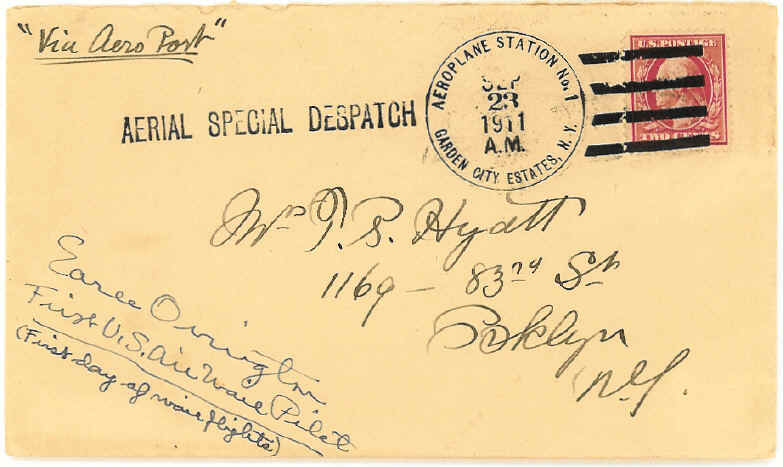 23 September 1911 Garden City Estates "Aerial Special Despatch" mail
2¢ stamp covered regular mail service, signed by Earle Ovington the pilot
e
The first official airmail in the United States was carried by Earle Ovington, an appointed mail carrier for this event, during an Aviation Tournament at Garden City on September 23, 1911. Above cover is a first day flight.
   
              
1909 cent, "VDB" initials minted in Philadelphia

1909 cent, no initials minted in Philadelphia

e

The Lincoln cent was designed by Victor D. Brenner to replace the Indian Head cent in 1909. They were originally minted with the designer's initials (V.D.B.) on the reverse but these initials were soon removed.