| | |
| --- | --- |
| 1861 - 2¢ New Orleans Confederate Provisional | Postal Scrip + Merchant Token |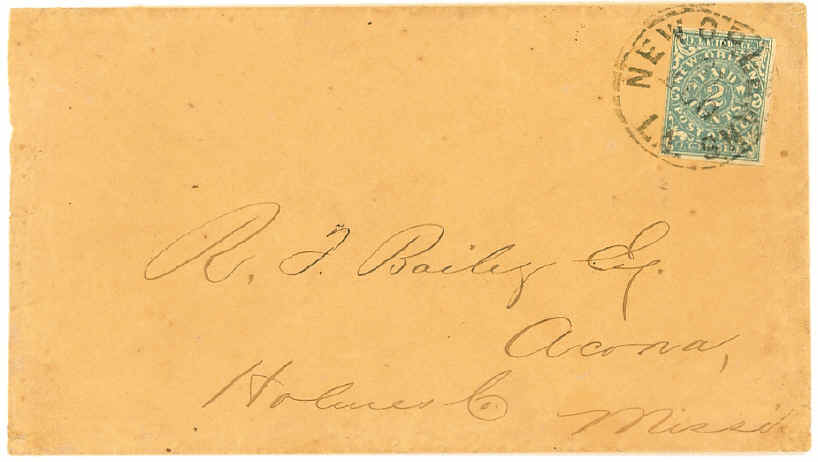 31 August 1861 New Orleans, Louisiana to Acona, Mississippi
New Orleans 2¢ Postmaster Riddell Provisional adhesive used to prepay circular rate
e
The Confederate States postal rate for printed circulars to any distance was two cents. Prior to the release of the first Confederate stamps, postmaster Riddell issued provisional stamps including a two cents stamp.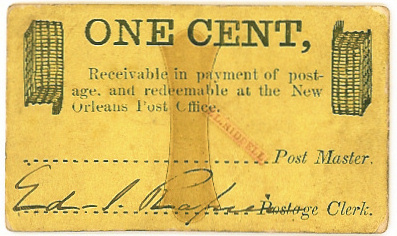 1¢ stamp money scrip
Issued by postmaster Riddell in June, 1861. Hallmark stamped by Riddell and signed by Ed S. Rapier as clerk. Note "receivable in payment of postage" in inscription.


    
merchant token of L.W. Lyons
e
Lyons was a prominent New Orleans clothing merchant. Token was issued between 1858 and 1860.