| | |
| --- | --- |
| 1861 - Southern Express Telegraph | |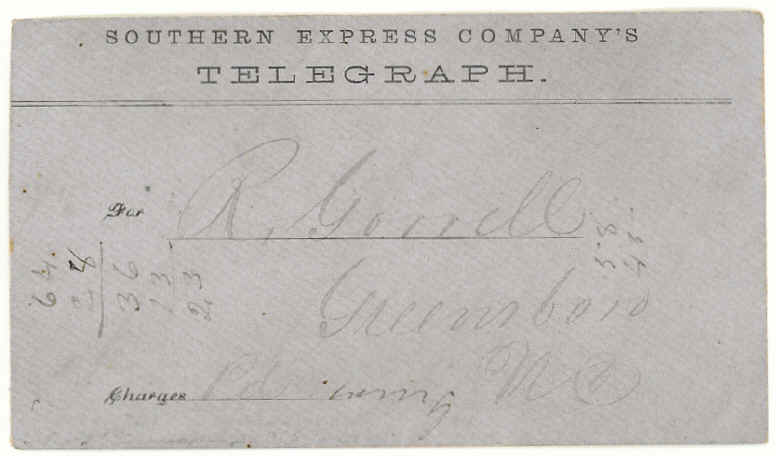 circa 1861 Southern Express Company's Telegraph cover to Greensboro, North Carolina
telegraph message was delivered in envelope, this endorsed that telegraph charges had been prepaid
e
The Adams Express was reorganized as the Southern Express Company at the onset of the war. The Southern Telegraph Company took over the American Telegraph Company's lines. The standard rate for messages conveyed by telegraph was probably 50¢ for the first ten words as it was in the North at the time.
    


1861 half dollar minted in New Orleans, Louisiana
e
The United States branch mint at New Orleans continued to manufacture half dollars after the secession of Louisiana. In April 1861 some 962,633 of these coins were delivered to the Confederacy. These coins can be distinguished from previous coins because of the presence of a die crack on the obverse. The mint was closed on April 30, 1861.