| | |
| --- | --- |
| 1864 - South to North Flag of Truce Mail | |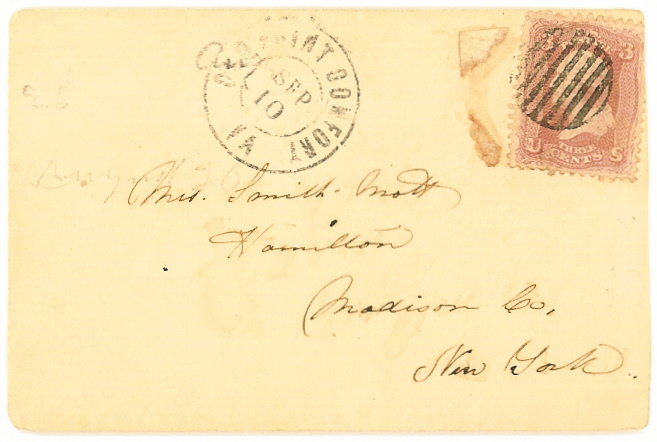 26 August 1864 Greenwood, South Carolina through the lines to Hamilton, New York, trime attached by wafer
10 September 1864 Old Point Comfort, Virginia entered US postal system, trime replaced by stamp
e
Civilian mail between the United States and the Confederate States was handled via a flag of truce boat that operated between Old Point Comfort (US) and Richmond (CSA) between March 1862 and end of the war. The above cover is from the Mott-Bostick correspondence. See the previous page for a cover sent in the opposite direction.
    
1861 three cent coin, type III, minted in Philadelphia
e
The type I trime design of 1851 had been modified in 1854 with three outlines to the star and reverse ornaments. The type II design was changed again in 1859 when the star was changed to two outlines (type III).