| | |
| --- | --- |
| 1862 - North to South Flag of Truce Mail | |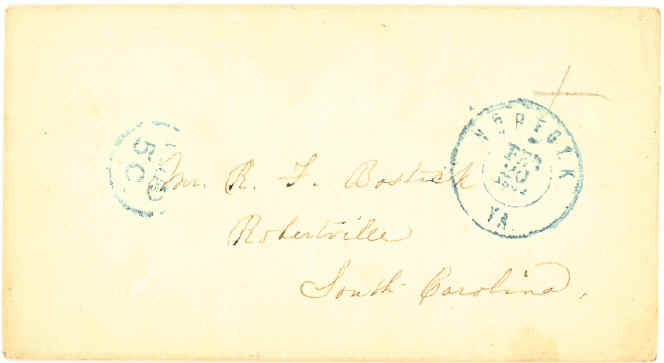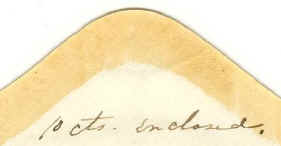 February 1862 Hamilton, New York through the lines to Confederate Robertville, South Carolina, "10cts enclosed"
20 February 1862 Norfolk, Virginia entered CSA postal system, 10¢ coin removed and marked "Paid 5c"
e
Civilian mail between the United States and the Confederate States was handled via a flag of truce boat that operated between Old Point Comfort (US) and Norfolk (CSA) between September 1861 and April 1862. The above cover is from the Mott-Bostick correspondence. See following page for a cover sent in the opposite direction.
    
1825 dime minted in Philadelphia
e
With the dearth of silver coins in 1862, the sender may have had to dip into a old hoard to find a dime. The "capped bust" style was coined between 1809 and 1837 and contained more silver than later dimes.