| | |
| --- | --- |
| 1854 - Coin Deposited With Cover | |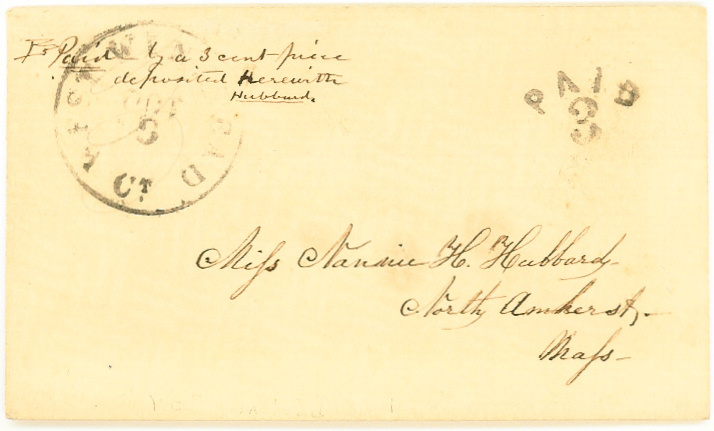 8 October 1854 East Winstead, Connecticut to North Amherst, Massachusetts
manuscript "Paid by a 3 cent piece deposited herewith" endorsement at left
e
Post offices in smaller towns had mail collection boxes for deposit of mail when the office was closed. The above cover was deposited along with a trime coin in such a box. The "Paid 3" indicates the postmaster found the coin.
      
1854 three cent coin, type II, minted in Philadelphia
e
The trime design was modified in 1854 with three outlines to the star to improve minting characteristics. The star design was changed again to two outlines in 1859 (type III).