| | |
| --- | --- |
| 1854 - 25¢ Adams Express Rate | |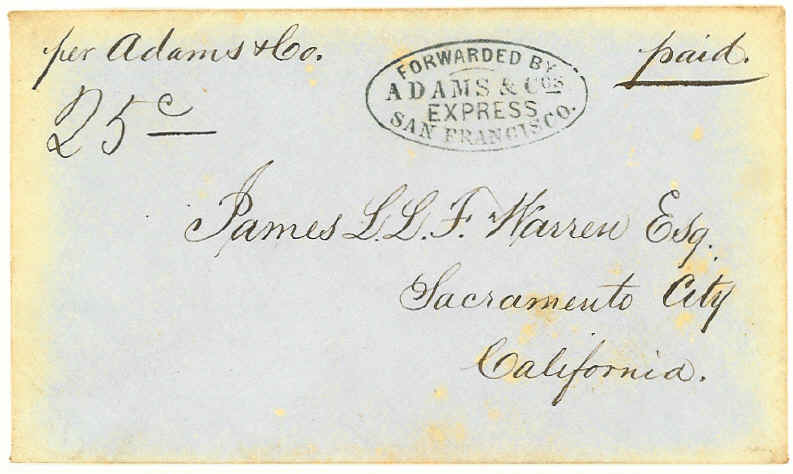 circa 1854 San Francisco to Sacramento City, California by Adam's Express, manuscript 25¢ rate prepaid
e
Adams & Cos Express was one of the larger Express companies carrying mail and gold in California before being forced to close in February 1855 after a banking collapse.
      
1854 twenty five cent "Poker Chip" currency on pink glazed card
e
In October 1854 Adams Express issued 25¢ "stamps" that were primarily intended to be used as cash to send money by Express and as a substitute for money. They were redeemable at all Adams offices in the West.