| | |
| --- | --- |
| 1854 - 1¢ Swarts Local Post | |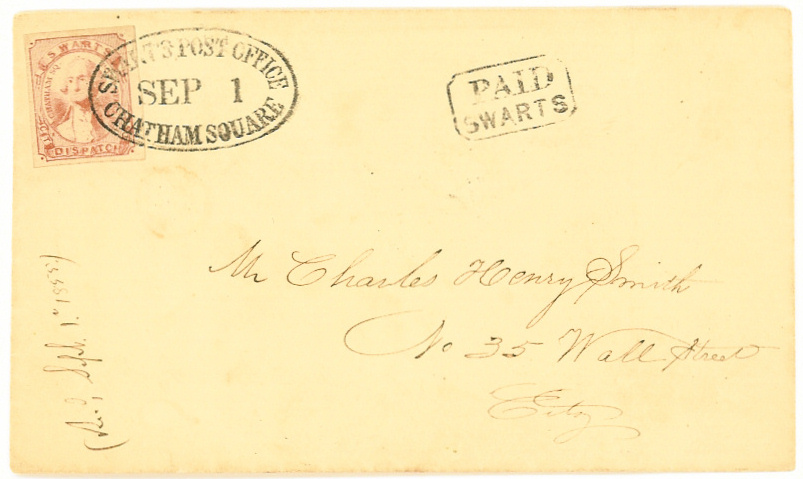 1 September 1854 New York City local post service by Swarts Dispatch Swarts
1¢ stamp prepaid for the delivery of this letter to a street address
e
Aaron Swarts operated his privately owned local post from 1847 until 1856 serving the Chatham Square area of New York City. He provided collection boxes for mail, including mail to the post office, as well as a mail delivery service.
      
1853 West's Trained Dogs token, New York City
e
Merchant tokens, such as this example produced by H.B. West, served as a circulating medium of exchange during periods when normal coinage was scarce. This example commemorates the New York Crystal Palace of 1853.