| | |
| --- | --- |
| 1852 - 25¢ Inbound Rate From Germany | |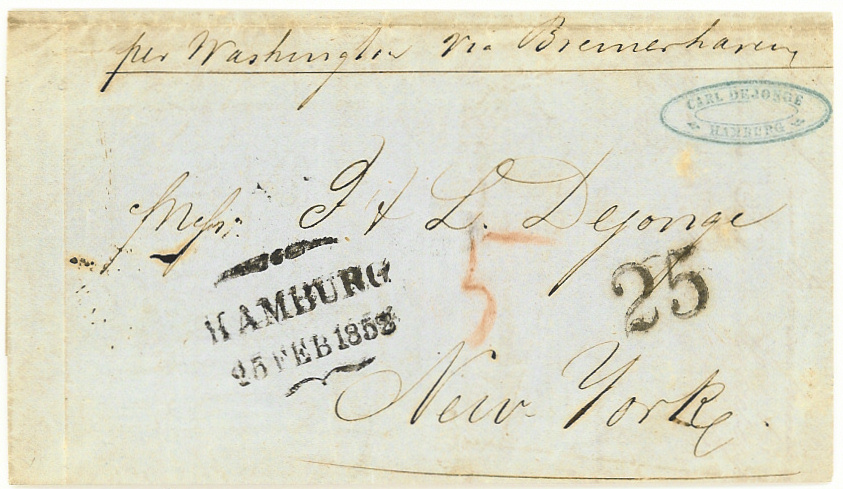 25 February 1852 Hamburg, Germany to New York by Bremen mails 25 due rate handstamp applied at New York
e
Handstamp reflects the 25 cents rate for Bremen mails from Hamburg that was in effect from August 1851 until August 1853. The rate included 5¢ postage for carriage from Hamburg to Bremen.
      
1852 one quarter coin minted in Philadelphia
e
The silver content of the quarter of 1852 was full face value and equal to one quarter of a dollar. From February 21, 1853 all silver pieces below one dollar contained silver value less than their face value.