| | |
| --- | --- |
| 1851 - 1¢ Drop Rate | |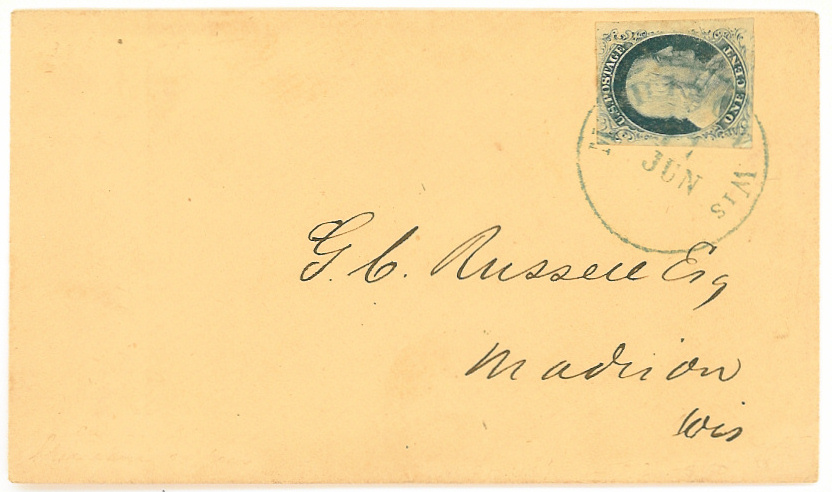 11 June 1852 Madison, Wisconsin local usage
1¢ rate prepaid with 1¢ blue 1851 issue, type II
e
The postal rate for letters for local delivery (drop letters) was reduced from the 1845 rate of two cents to one cent effective July 1, 1851. An adhesive stamp with Franklin's portrait was issued simultaneously for payment of this rate.
         
1851 one cent coin minted in Philadelphia
e
The Gobrecht designed braided hair coronet large cents were introduced in 1839 and remained in production until large cents were discontinued in 1857. Large cents were not legal tender when coined.