| | |
| --- | --- |
| 1860 - Multiple Rate To France | United States Half Dollar + Dime |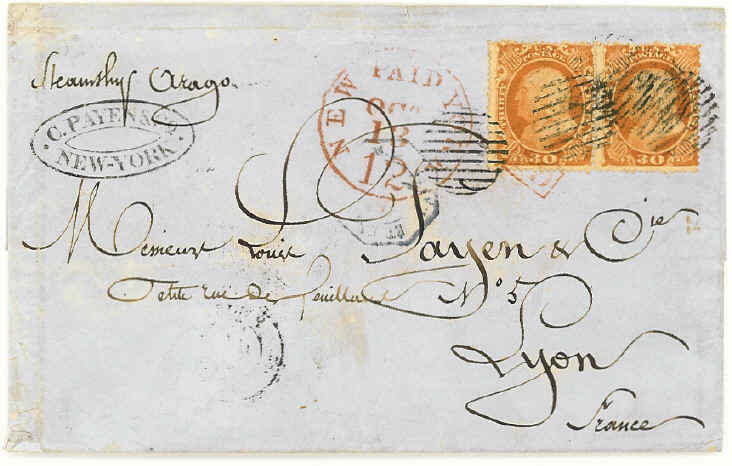 13 October 1860 New York City to Lyon, France
30¢ pair 1860 issue adhesives paying quadruple rate
e
The fifteen cent rate to France went into effect in 1857. The thirty cent stamps were issued in August, 1860 and saw limited usage until demonetized starting in August, 1861 when they were replaced with 1861 design.
    
             
1853 half dollar minted in Philadelphia

1860 dime minted in Philadelphia

e

The half dollar of 1853 bears arrows at the sides of date to distinguish the new lighter standard coins from the old-tenor halves. The 1860 dime was the first year that the country legend appeared on the obverse.