| | |
| --- | --- |
| 1858 - 24¢ Rate to Scotland | |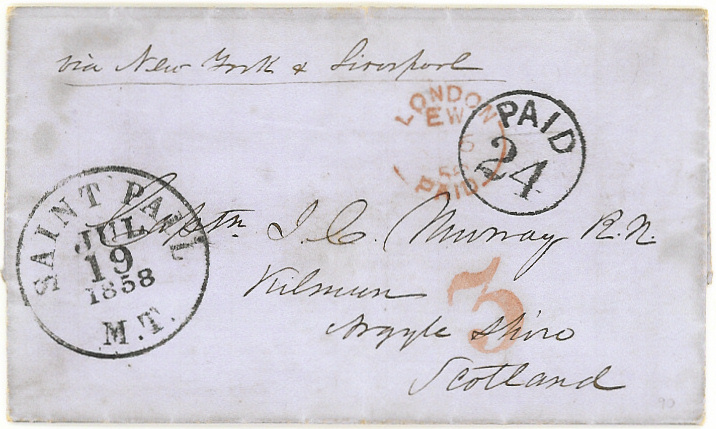 23 June 1858 Red River Settlement, Manitoba, Canada
carried privately by Hudson Bay Company to Saint Paul, Minnesota, 24¢ rate to United Kingdom prepaid in cash
e
Although the postal regulations required prepayment by stamps at the time the above letter was mailed, stamps were frequently unavailable. Minnesota had become a state in May 1858 but territorial designation in postmark continued.
     
1838 two reales coin minted in Guanajuato, Mexico
e
Although the Mexican coins had lost their legal tender status in 1857, they continued to circulate in more remote areas such as the upper Midwest at only a fractional discount from there previous value of twenty five cents.