| | |
| --- | --- |
| 1857 - 15¢ Treaty Rate To France | |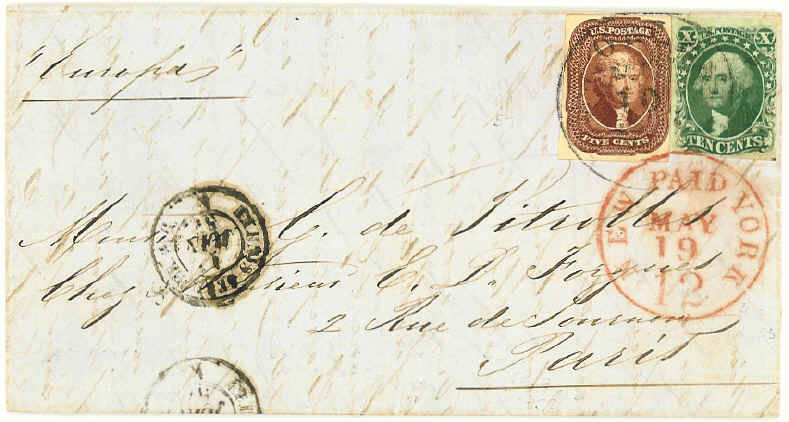 10 May 1857 New Orleans to Paris, France, prepaid 15c treaty rate
10¢ 1855 issue, type III, and 5¢ 1856 issue adhesives
e
The first mail treaty between the United States and France became effective on April 1, 1857. A fifteen cents per one-half ounce rate was established. The cover above was carried by a British packet and twelve cents of the postage was paid to Great Britain for the service provided.
Section 252. The 1857 Postmaster General Regulations
 
    
1838 over "7" dated one-half and one real coins minted in Guanajuato, Mexico
e
An Act of February 21, 1857 demonetized foreign coins. However, as described in Section 252 of the Regulations, postmasters will allowed to receive Spanish and Mexican coins at the discounted rate of ten cents for a one real coin, and five cents for a half real coin. These coins could also be redeemed for pennies at full value.