| | |
| --- | --- |
| 1855 - 10¢ California Rate | United States Dime With Arrows |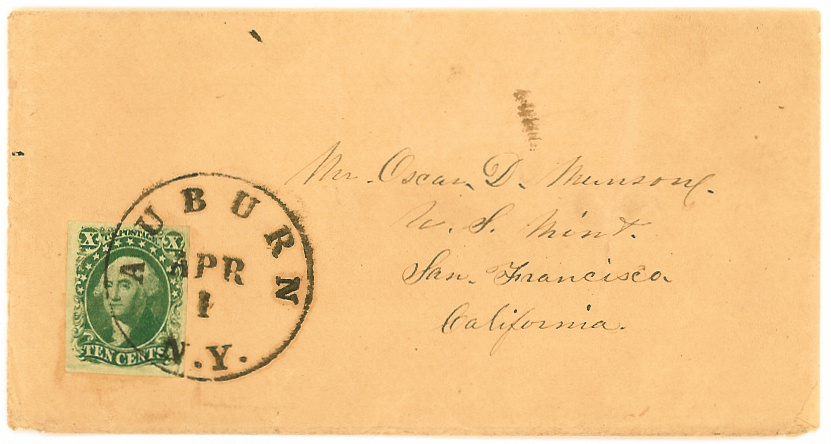 1 April 1856 Auburn, New York to the U. S. Mint at San Francisco, California
10¢ green, type II 1855 issue adhesive used to prepay the postage
e
The March 3, 1855 Act of Congress, effective April 1, 1855, set the postal rate for a single letter sent over 3,000 miles at ten cents. The 10¢ stamp was issued in May 1855 for prepayment of this postal rate.
      
1853 dime minted in Philadelphia
e
When the silver content value was reduced by an Act of February 21, 1853 it became necessary to distinguish the new lighter standard dimes from the old-tenor dimes. To this end, arrows were added at the sides of the date.