| | |
| --- | --- |
| 1845 - Private Express Fees | United Netherlands Gold Ducat |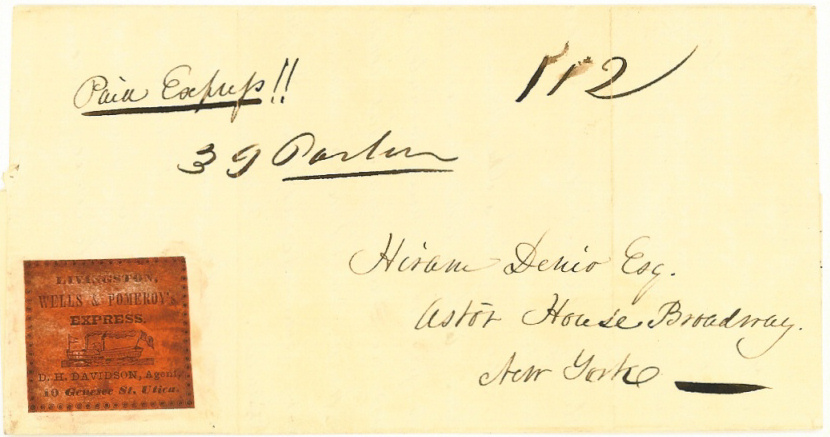 15 May 1845 Utica, New York to New York by Livingston, Wells & Pomeroy's Express
$1.12 express fee prepaid, with steamer illustrated label, addressed to Hiram Denio
e
Livingston, Wells & Pomeroy was a private Express company that carried letters that related to shipments, such as this. Their service utilized the railway from Utica to Albany and then to New York City by steamboat.
        
1749 gold trade ducat minted in Holland
e
Gold trade ducats circulated widely in the Dutch settlements of New York, such as the Mohawk Valley where Utica is located, until the 1850's. The value in 1845 was $2.20 and change would have been received on above letter. The addressee, a Circuit Judge, was instrumental in preserving the manorial land rights of the Van Renssellaer family.