| | |
| --- | --- |
| 1844 - 3¢ New York City Carrier | Central America Cuartilla |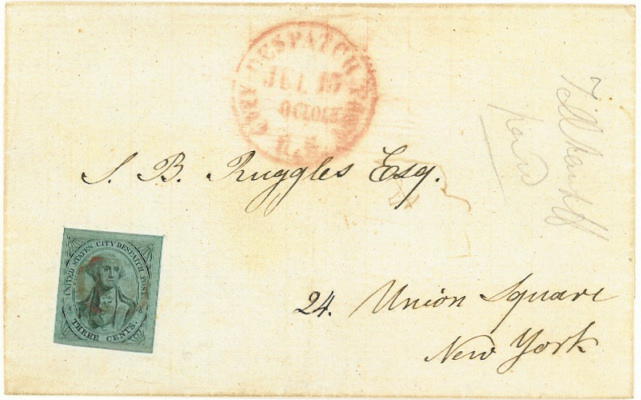 13 July 1844 New York City local usage with street delivery prepaid with 3¢ United States City Despatch Post carrier stamp of New York City
e
In August 1842 Greig's City Despatch Post, a private local post in New York City, was sold to the Post Office Department and Greig was appointed as an official carrier. The three cent stamp covered carrier fee and local postage.
        
1837 quarter real coin (cuartilla) minted in Guatemala
e
The Central American Republic, which was confederacy of Guatemala, Honduras, El Salvador, Costa Rica and Nicaragua, declared independence from Spain in 1821 and existed for fifteen years. Cuartillas, only 11.6mm in diameter, were the smallest silver coins that circulated in the United States. Value was 3¢.