| | |
| --- | --- |
| 1844 - 6¼¢ Independent Mail Company Rate | Empire of Iturbide Half Real |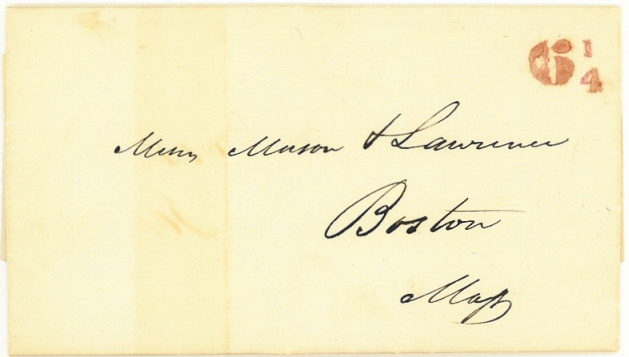 15 May 1844 New York City To Boston by Hale & Co.'s Independent Mail, 6¼¢ due rate handstamp applied at New York office
e
Handstamp reflects the 6¼¢ published rate for mail between New York and Boston. Hale's New York City office used this handstamp as a collect marking. It is known used March 5, 1844 to June 14, 1844.
        
1823 Iturbide one half real coin minted in Mexico City
e
The Empire of Augustin Iturbide lasted a mere nine months immediately proceeding the establishment of the Republic of Mexico on March 19, 1823. This one half real coin, from the Empire of Iturbide, was equivalent to 6¼¢.