| | |
| --- | --- |
| 1849 - 40¢ California Rate + Forwarding | United States Half Dollar |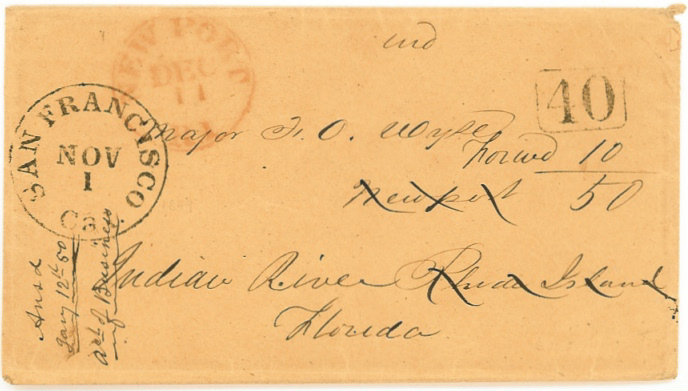 1 November 1849 San Francisco, California to Newport, Rhode Island and forwarded to Florida
40 due handstamp for California rate plus 10¢ forwarding at Newport, total due 50¢
e
The August 14, 1848 Act of Congress stipulated a 40¢ postal rate for letters from any place on the Pacific Coast to any place within the territory of the United States. California didn't become a state until 1850.
        
1848 half dollar coin minted in New Orleans
e
The Christian Gobrecht design, Liberty seated, one-half dollar coin was introduced in 1839 and remained in use with only minor modifications until February 21, 1853 when silver content value was reduced.