| | |
| --- | --- |
| 1849 - 12½¢ Intra-California Rate | Mexican Revolutionary Coin |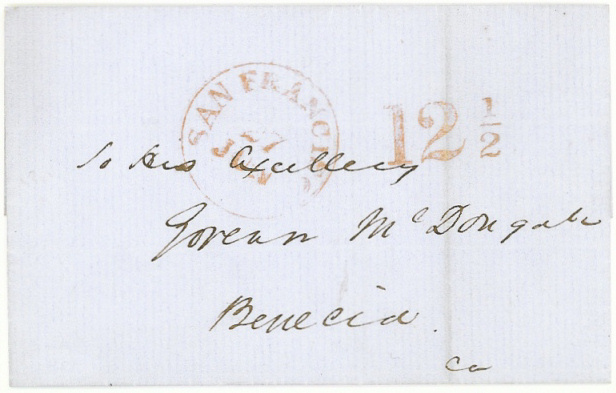 27 June 1851 San Francisco, California to Benecia, California
12½¢ due rate handstamp
e
Handstamp reflects the 12½ cent rate for mail between places in California that was in effect from 1848 until June 30, 1851. However, the San Francisco post office did not start operating until March 15, 1849.
          
ca. 1816 one real Spanish Colonial coin counter stamped by insurgents
e
This one real coin was counter marked by insurgent General Guerrero in the south of Mexico between 1816 and 1821 during the Mexican Revolution. The base coin was a Colonial one real portrait coin.