| | |
| --- | --- |
| 1847 - 10¢ First Issue Adhesive | |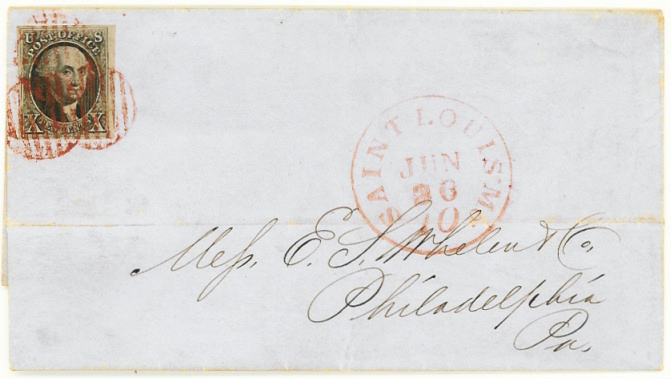 26 June 1851 Saint Louis, Missouri to Philadelphia, Pennsylvania
10¢ black 1847 issue adhesive used to prepay the postage
e
The March 3, 1845 Act of Congress, effective July 1, 1845, set the postal rate for a single letter sent over 300 miles at ten cents. The first 10¢ stamp was issued in July 1847 for prepayment of 10¢ postal rates.
        
1847 dime minted in Philadelphia
e
The Liberty seated dime, designed by Christian Gobrecht, was introduced in 1837 and remained in use with only minor modifications until February 21, 1853 when silver content value was reduced.