| | |
| --- | --- |
| 1816 - 6¢ Domestic Rate | Spanish Colonial Half Real |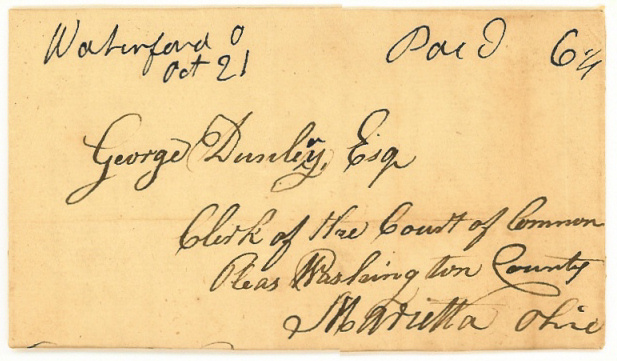 21 October 1827 Waterford, Ohio to Marietta, Ohio prepaid 6¢ rate but with manuscript "Paid 6¼"
e
Although the 1816 postal rate for distances to 30 miles was 6 cents, the coin most frequently used to pay the rate was the Spanish Colonial one half real coin. The cover above is evidence of prepayment using such a coin.
           
1798 one half real coin minted in Mexico City
e
The one half real coin, also known as a picayune, was equivalent to 6¼ cents. This example bears the portrait of King Charles IV of Spain. These coins circulated widely in the United States until 1857.