| | |
| --- | --- |
| 1816 - Postage Receipt | |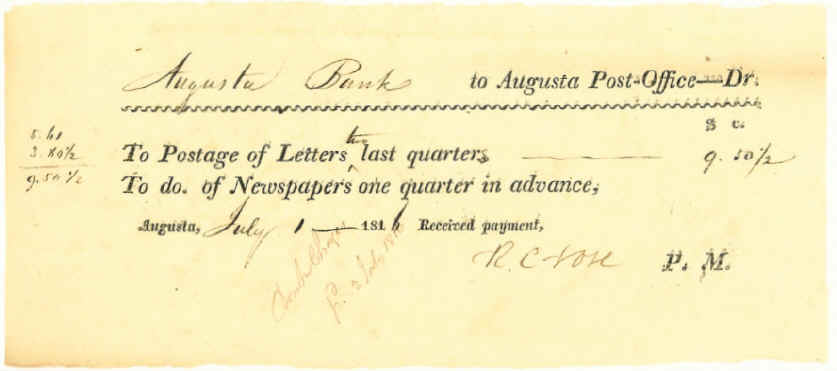 1 July 1816 Augusta, District of Maine receipt for postage paid for two quarters
the (Hallowell) & Augusta Bank paid Augusta postmaster Robert Vose $9.50½
e
This receipt is for two quarters. Postmasters had to render accounts to the Post Office Department quarterly but "draft offices" such as Augusta didn't have to actually pay out the monies until called for by the Post Office.
       
$5 Hallowell & Augusta Bank note signed on 5 November 1815
e
A Massachusetts law required that all paper money be printed using Jacob Perkins' stereotype steel plates. Perkins' methods were an important contribution to currency production and were later adapted for postage stamp production.