| | |
| --- | --- |
| 1815 - 12¢ War Surcharge Rate | |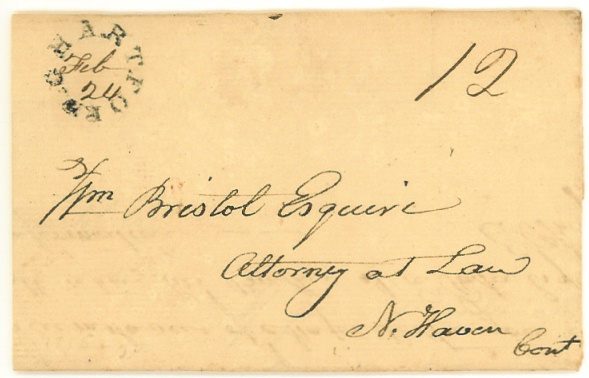 24 February 1815 Hartford to New Haven, Connecticut, 12¢ due rate in manuscript
e
The 12 cents war surcharge rate applied for distances under 40 miles. This rate was only in effect between February 1, 1815 and March 31, 1816 and reflects a fifty percent increase over previous rate as a tax to pay for the War of 1812.
          
1787 six pence coin minted in England
e
The 1787 six pence coin, the last to circulate widely in the United States, was equivalent to twelve cents. This example shows missing hearts error on Hanoverian shield that was corrected later in the same year.