| | |
| --- | --- |
| 1800 - 1¢ Drop Rate | United States "Fugio" Cent |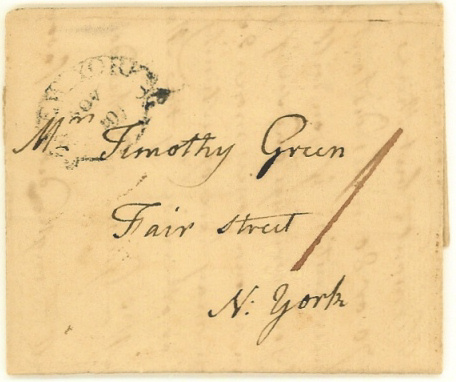 10 November 1800 New York City local usage, 1¢ due in manuscript
e
The Act of May 8, 1794 delineated a drop rate of one cent for a letter for delivery at the office where mailed.
          
1787 Fugio cent minted in New Haven, Connecticut and Newburgh, New York
e
The first coins issued under the authority of the United States were the "Fugio" cents. So-named because "Fugio" (I fly) inscription appears on front. This, as well as the further "Mind Your Business" inscription, have been attributed to Benjamin Franklin.