| | |
| --- | --- |
| 1837 - 1¢ Fee For Outbound Ship Letter Rate | |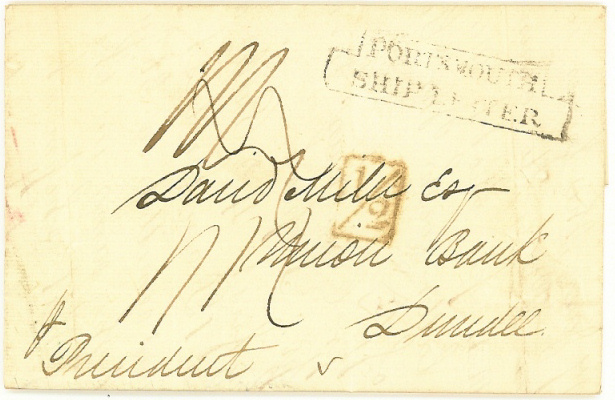 18 March 1837 New York City to Dundee, Scotland by ship President
1¢ fee paid to New York postmaster to send by private ship
e
The 1817 Law specified that postmasters at sea ports were to receive mail to be conveyed by private ship to destinations outside the United States. For each letter they were entitled to receive and keep one cent.
           
1837 Feuchtwanger cent
e
This one cent coin was produced from German silver by Dr. Lewis Feuchtwanger in 1837 to circulate as a token during the "hard times" coin shortage. His suggestion to Congress of composition coin was rejected.