| | |
| --- | --- |
| 1837 - Charge Box Notice | United States Gold Half Eagle |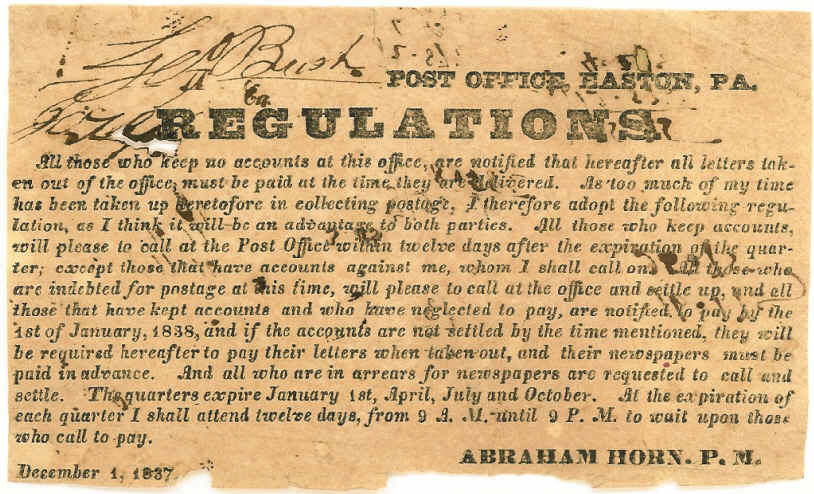 1 December 1837 Easton, Pennsylvania notice to pay account quarterly
if the box holder owed postage on 20 letters, at 25¢ each, the amount due would be $5
e
Postmasters had to pay their accounts to the Post Office Department quarterly. Above notice shows that it was easier for them to run accounts of postage due from box holding patrons than to collect on individual letters.
           
1834 five dollar gold coin minted in Philadelphia
e
The weight of gold coins was reduced by four percent in 1834. The small quantities of United States gold coinage that had been circulating had become worth more than face value and quickly disappeared from circulation.